Ball Mill
Ball mill is the key equipment which uses to smash material after it is crushed. It is widely used in industries such as cement, silicate products, new building materials, refractory material, fertilizer, mineral processing of ferrous metal and non-ferrous metal, glass ceramics, etc. It can do the dry or wet grinding for various kinds of ores and other grind-able materials.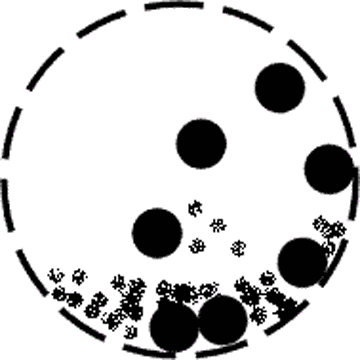 HOT can provide different types and series of ball mills according to the different needs of the clients.
Model:MQG series; MQY series;
Particle range of feed:≤25mm;
Particle range of discharge:0.074~0.4mm;

Working Principle of Ball Mill
The raw material is fed into the ball mill, the shell is whirled at a certain speed along the longitudinal center line, and some of the grinding balls and raw material will also reach a certain height because of the centrifugal force. When gravity is greater than the centrifugal force, the balls and the material will fall down, fall the impact will smash the ore; the rest part of balls will have grinding effect on material. The ground material will be discharged from the outlet.
The main parts of the ball mill
The ball mill consists of the feeding part, the rotary part, the lubrication system, the transmission part (the reducer, the small transmission gear, the motor, electric control) and so on.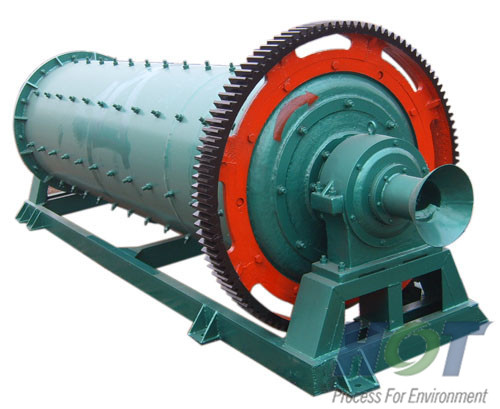 The Difference Between the MQG Series Ball Mill and MQY Series Ball Mill
The MQY series ball mill has no discharge grid in the cylinder body, and the inner spiral surface of the hollow neck bushing is equipped with a reverse spiral blade, which can return the pellets and coarse ore blocks flowing back to the ball mill.
MQG series ball mill is generally applied to the first stage grinding section, and the MQY series ball mill is widely used in the first and secondary stage grinding section.
Technical Parameters of Ball Mill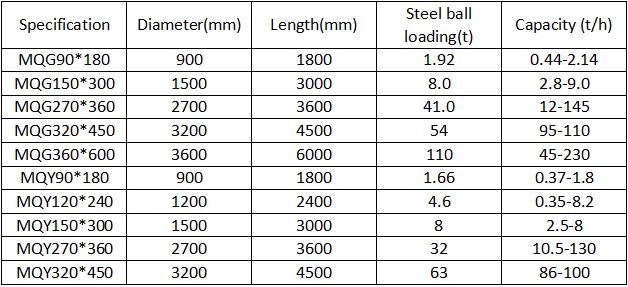 The above table only contains part models. For details, please contact HOT directly.