Hydro-cyclone
Hydro-cyclone is an effective classification device using the centrifugal force field to accelerate the settlement of solid particles in the slurry and to strengthen the separation process.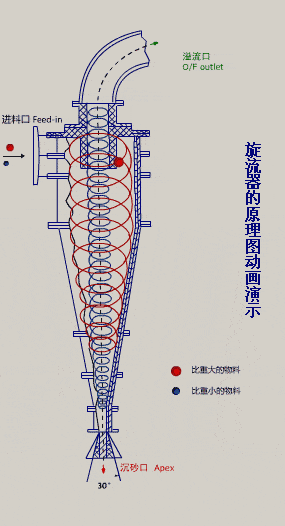 HOT has the core technology of the design and manufacture of hydro-cyclone, and we can provide any required hydro-cyclone for the clients.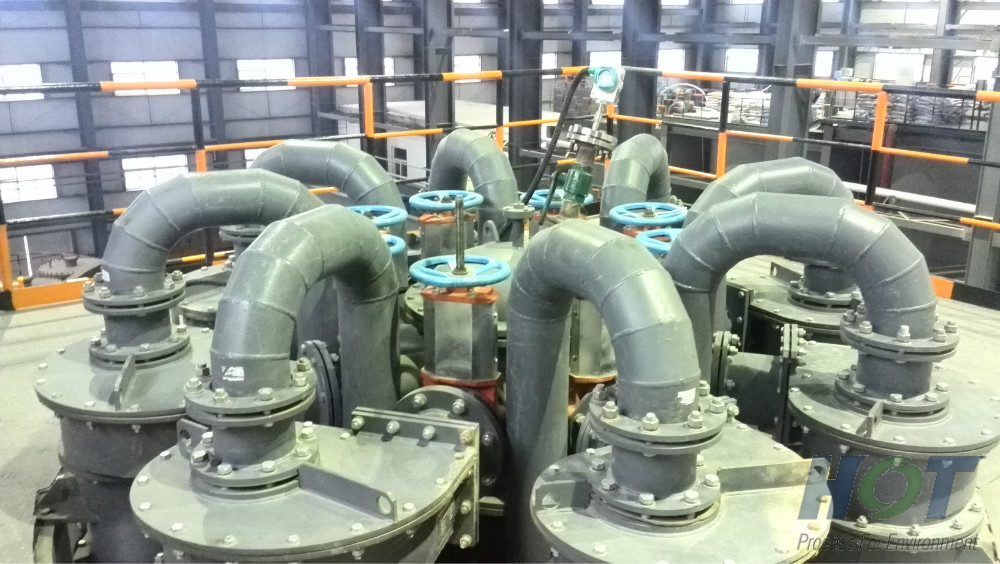 Principle
Under certain pressure, the slurry is fed into the hydro-cyclone through the tangent direction inlet, and the swirling flow is formed in the hydro-cyclone. The rotary velocity of the slurry at the center of the hydro-cyclone reaches the maximum, and the centrifugal force is also the largest. As a result of the diffusion movement of the slurry to the surrounding area, a low pressure zone is formed around the center axis. The underflow inhales air, a low pressure air column is formed in the center shaft.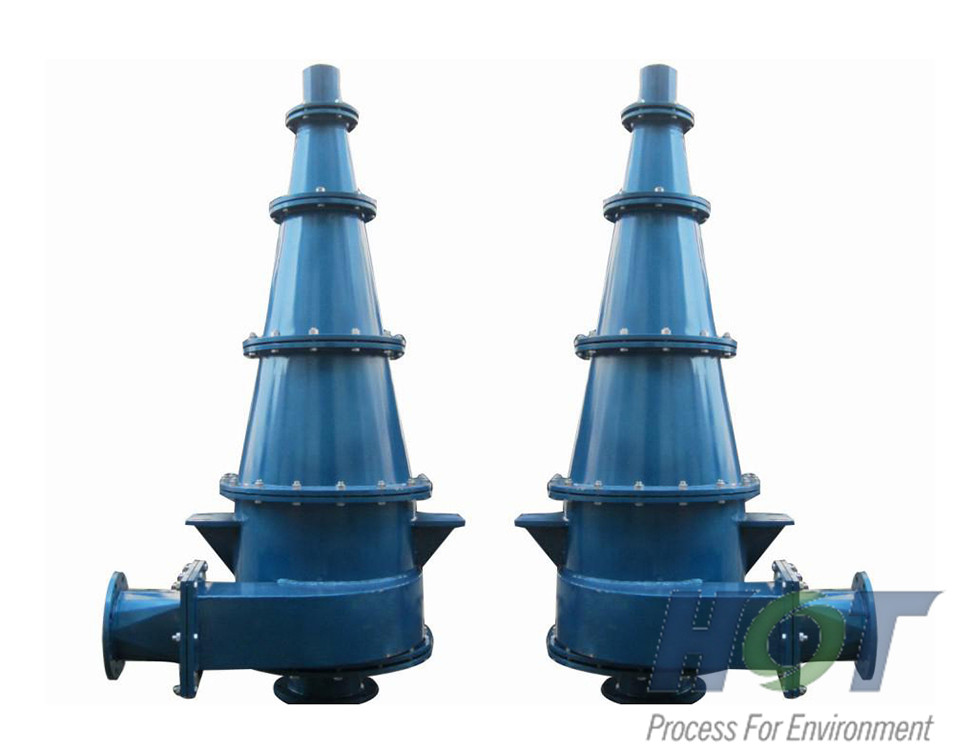 Application
Hydro-cyclone has been widely used in the first and second stages of closed grinding and classification sections, concentrate regrinding classification section, desliming operation for raw ore and tailing dam construction and back-filling operation in metal mineral processing.
Hydro-cyclone has higher classification efficiency and finer overflow fineness at high ore concentration. The classification efficiency is 5-10% higher than that of the commonly used spiral classifier, which is beneficial to the improvement of ball mill utilization factor.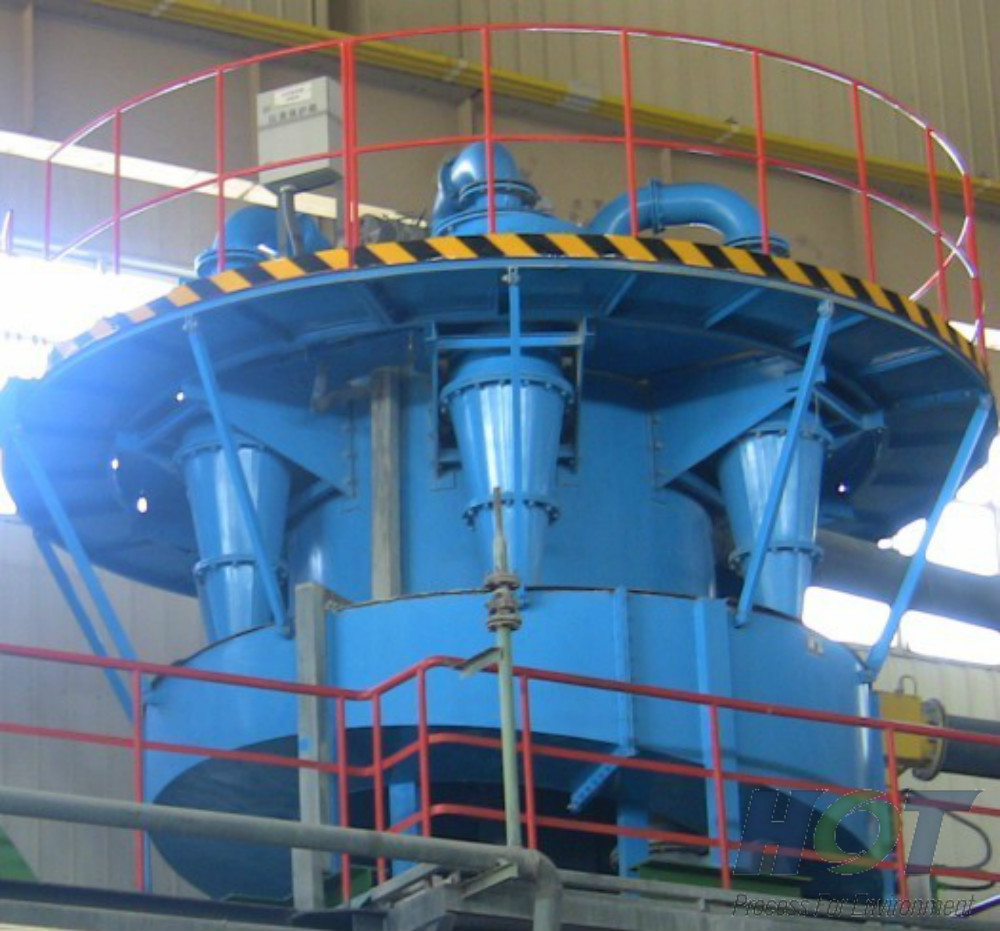 What Can HOT Provide
We can provide different types of hydro-cyclone for clients, from FX50-FX660,and we can also provide spare parts for our product.
For any client with demand, HOT will provide professional technical guidance and perfect after-sales service.
Technical Parameters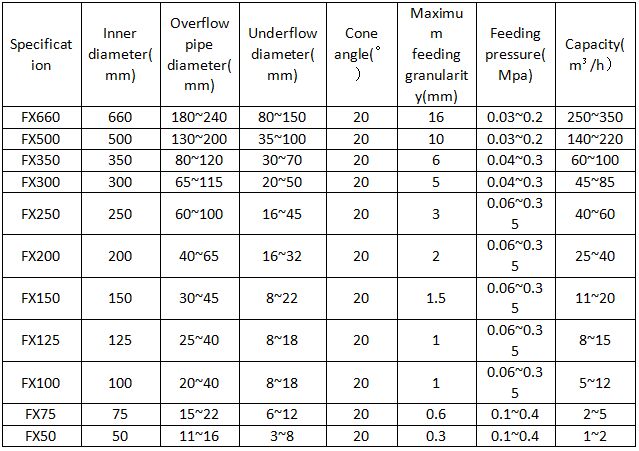 For any technical parameters, please refer to the instructions attached to the actual supplied equipment.