Filter Press
As a common solid-liquid separation equipment, filter press is widely used in the dewatering operation of the tailing slurry of the CIL process.
At the same time, it is also widely used in chemical, pharmaceutical, metallurgical, dyestuff, food, brewing, ceramics, and environmental protection industries.
Model: Manual Hydraulic series; Quick series; Membrane series; Mechanical series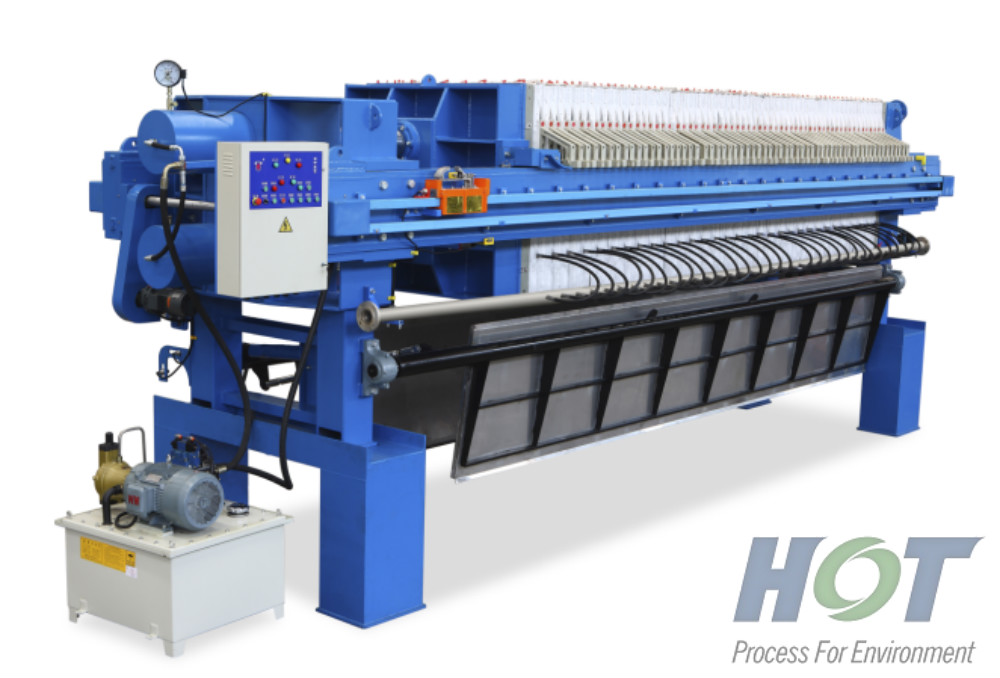 Working Principle
By the feed pump, the tailing slurry is pumped into the closed filter chamber formed by two adjacent filter plates of the filter press, so that the pressure difference is formed on both sides of the filter cloth to separate the solid and water.
Advantage
The structure is simple and easy to maintain, and the operation is simple and stable.
The selection range of the filter area is flexible, and the area of the equipment is not large.
It is especially suitable for the treatment of fine granular materials in CIL plant.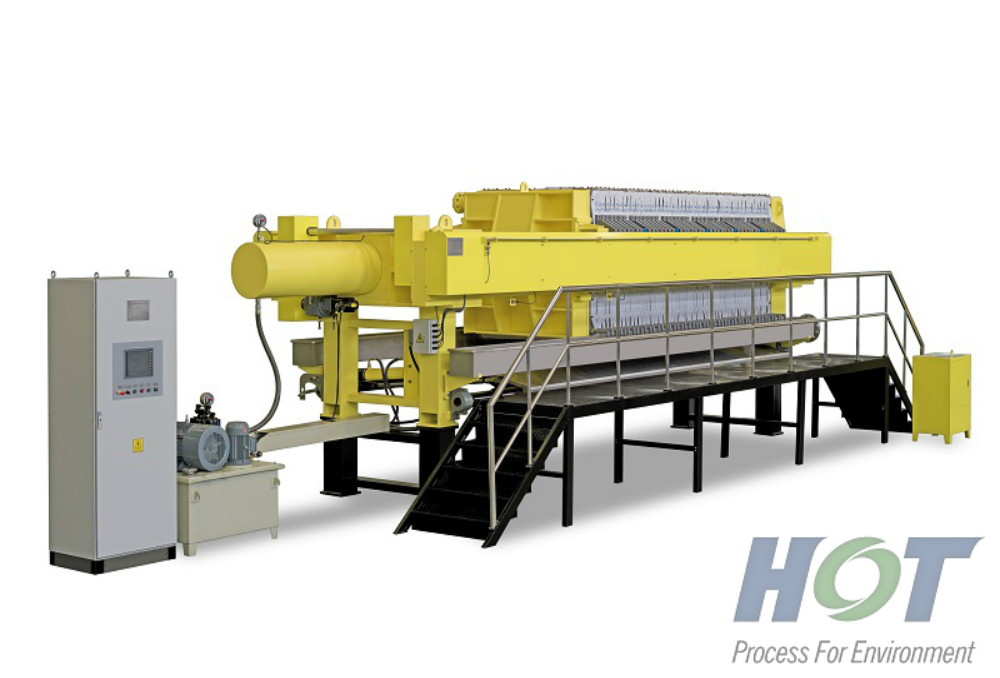 Why Choose HOT?
In order to ensure the quality of the equipment, all of the filter press's components are manufactured by ourselves, and a high standard internal quality management system has been established and strictly implemented.
In order to improve service quality and meet the needs, HOT usually will provide continuous experiment and consulting for clients. HOT's after-sales service and commissioning team members have more than 10 years of experience and are able to deliver the best equipment for clients in all kinds of difficult situations.