Spiral Classifier
Spiral Classifier is a traditional type of classification equipment, mainly for metal mineral processing for the slurry density and particle size on the wet grade, mining operations could also be used in the flow desliming.
Model: Submerged series and High Weir series
Spiral Diameter: 300-3000mm
Sink Length: 3000-14300mm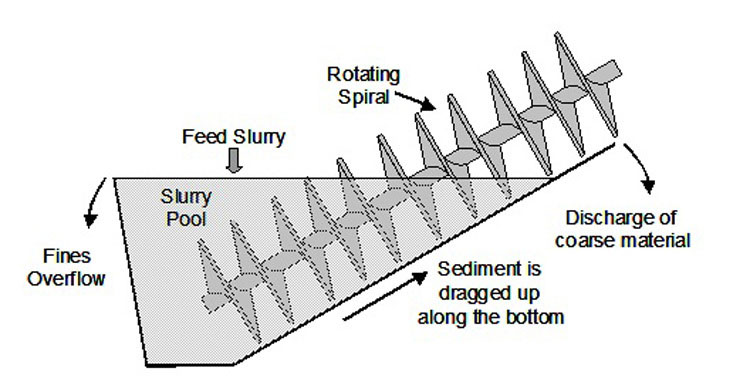 Working Principle
With the aid of the principle that the solid particle size is different and the specific gravity is different, the settling velocity of solid in the slurry is different.
The fine solid is discharged at the overflow weir,and the coarse particles sink to the bottom, driven by the spiral and discharge from the upper end of the classifier.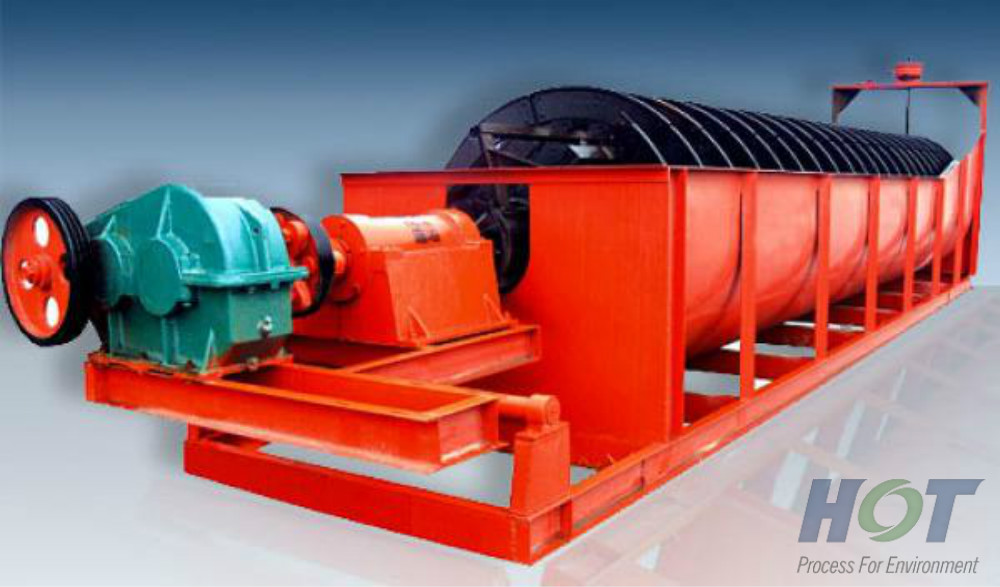 Advantages and Disadvantages
Stable and reliable in operation, simple structure makes it convenient to operate and maintenance;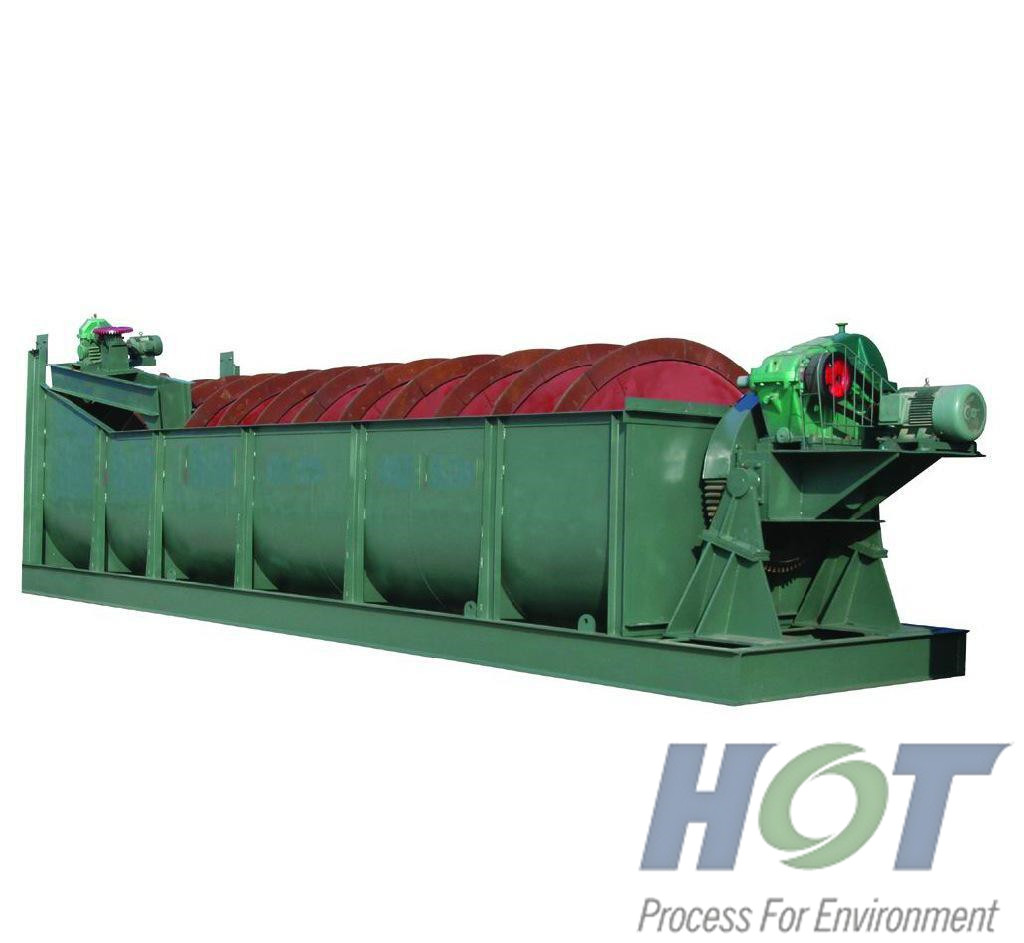 it is hard to get very fine product, especially for product with -200 mesh over 90%; It is not easy to automate control it, and the classification efficiency is not high; It needs a large space for installation.
Technical Parameters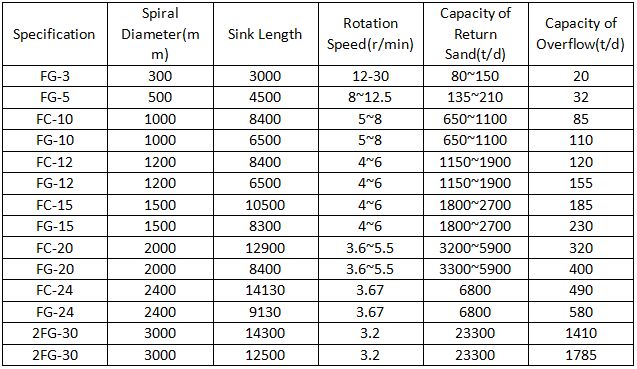 The specific parameters may be some different, which will be determined in the business negotiation.