Slurry Pump
Slurry pump is a type of centrifugal pump, in physics principle it increases the pressure of liquid and solid particle mixture (aka slurry), through centrifugal force (the rotating impeller) and converts electrical energy into slurry potential and kinetic energy.
Model: AH series,AHR series, ZJ series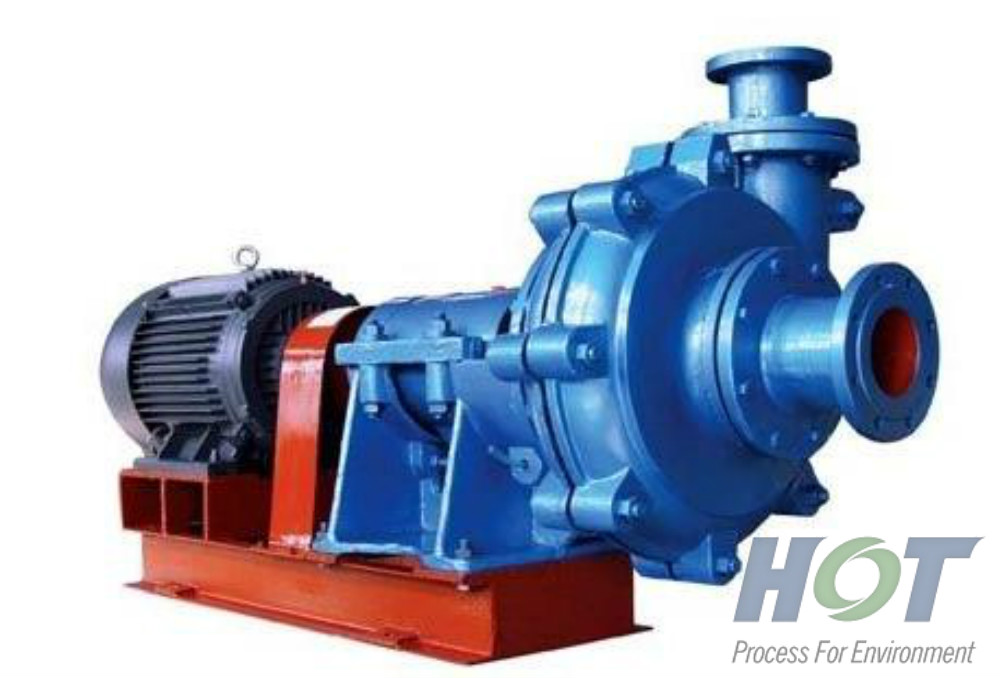 Application
It is widely used in mines, power plants, water conservancy, metallurgy, chemical industry, building materials and petroleum and other industries.
In CIL plant, slurry pump is mainly used to feed slurry to hydro-cyclone, to discharge the underflow of the thickener, to discharge the tailing slurry or somewhere else.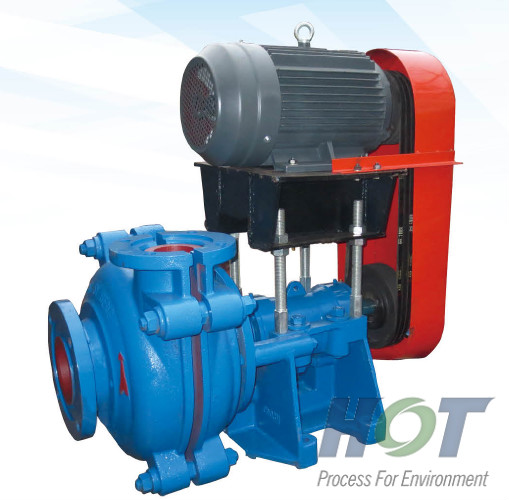 Main components
Impeller, is the main rotating component which normally has vanes to impart the centrifugal force to the liquid. It is usually made from cast iron or ceramics;
Casing, it is generally of semi-volute or concentric;
Shaft and Bearing Assembly. It is a large diameter shaft with a short overhang minimizes deflection and vibration. heavy-duty roller bearing are housed in a removable bearing cartridge;
Shaft sleeve. It is a hardened, heavy-duty corrosion-resistant sleeve with O-ring seals at both ends protects the shaft. A split fit allows the sleeve removed or installed quickly;
Shaft Seal, including packing seal, mechanical seal.
What can HOT provide?
There are thousands of specifications of slurry pumps, which correspond to different flow and lift requirements. According to different needs, combining with our rich experience and scientific design and data modeling, HOT can provide the best choice of slurry pumps for clients.