Deep Cone Thickener
Deep cone thickener is a new kind of thickening equipment, with the obvious advantage of large capacity , high underflow concentration and high automatic level.
Depth Range of Thickener: 5-15m
Diameter range of Thickener: 3-40m
Capacity: 50-5000t/d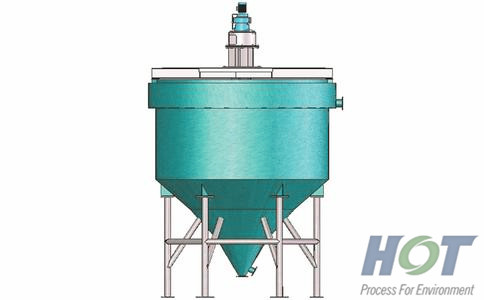 Working Principle
The slurry enters the mixing zone of the deep cone thickener through the feed pipe. The slurry is inhaled from the side of the feed pipe because of the negative pressure produced during the delivery of the slurry, which reducing the concentration of the slurry.
At the mixed zone, the mixture of low concentration slurry and flocculant has strong flocculation and aggregation effect, and promotes the settlement of solid particles.
Because the depth and the long particle's settling time, the overflow of deep cone thickener is very clear, and the concentration of underflow is relatively high. In order to protect the equipment, deep cone thickener is also equipped with online detection of bed height and bed pressure, and Circulating pipe.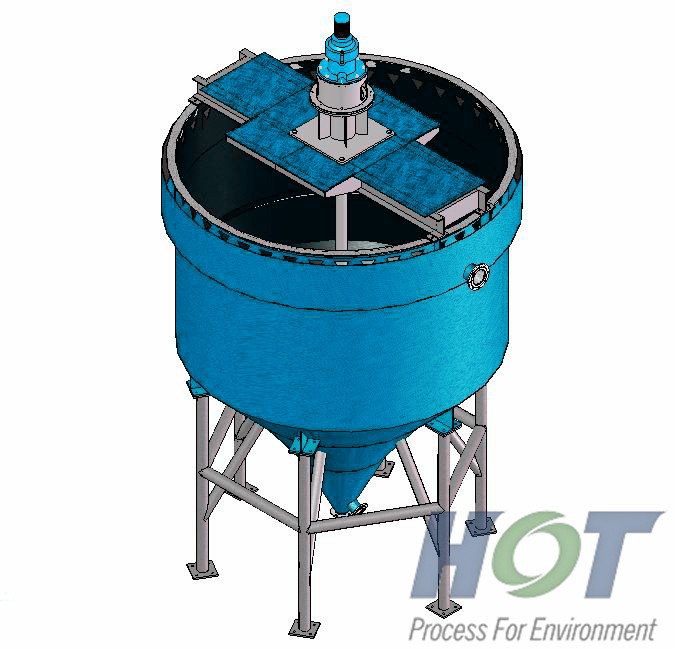 Advantage
High degree of automation and small amount of manual work;
The overflow water is very clear;
The processing capacity is two times higher than that of the same area.
The underflow is paste, can be directly filled into the underground mining area;
Perfect automatic control and automatic protection system can run smoothly and continuously for a long time.